April showers may bring May flowers, but spring also brings the Tribeca Film Festival every year. Though the 2016 Tribeca Film Festival ended April 24, it planted a seed that will keep Latin American filmmakers flowering for years to come: A strong fifth year for the new era of the Tribeca Film Institute Latin America Media Arts Fund.
Since 2011, TFI has offered grants and guidance to promising filmmakers living and working in Central and South America. José Rodriguez, director of documentary programs at TFI, tells Latin Trends, "When I started in late 2010, the idea was to revamp the program entirely and to refashion it as an open-call fund." He adds that the team wanted to draw in filmmakers from across Latin America. Prior to that, the Latin America Fund existed in the form of two grants awarded to Mexican documentary projects exclusively. But those parameters greatly limited the fund's scope.
"We wanted look for those stories coming from those countries that show a new side what Latino culture is, to move away from the stereotypes," Rodriguez says. "We're not really that interested in stories about Mexican drug cartels or Brazilian stories about the favelas and how poor they are."
Rodriguez especially wants to steers away from depressing, predictable narratives and create a means for Latin American filmmakers to make "funny" and "heartwarming" documentaries with a "unique and refreshing perspective."
Take the film, "The Creator of Universes," a documentary by Mercedes Dominioni. The film centers on the director's 16-year-old brother, who was diagnosed with Asperger's, and the home movies he makes with his 96-year-old grandmother. Little by little, the boy begins to worry about his grandmother dying and starts to make home movies that explore his personal thoughts on death. Dominioni tells Latin Trends that a film like hers may be personal but it also reveals something of Uruguayan culture and tells a family story that is universally relatable.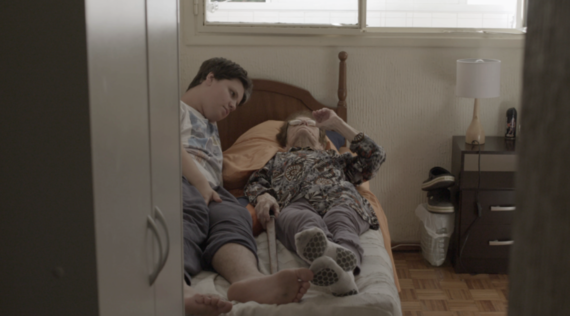 Today the Latin America Fund assists over ten projects—in any stage of development—a year. This was the second year that it awarded grants to fictional, scripted films. The review process now is as follows: TFI receives applications from September to November. Applicants submit treatments, scripts, clips, and budget summary. TFI then spends the next two to three months screening and evaluating films before notifying the winners in February. Select grantees have the opportunity to come to New York during the film festival to meet with industry leaders.
When Rodriguez came to TFI and the fund was only open to documentaries, he says they received 70 submissions for the Latin America Fund. This year, there were around 230 submissions. According to Rodriguez, the growth has been organic.
"[My first year], I combed through every single [Latin American] production company, festival, post-production house that I could get my hands on and created a massive outreach list," he says. "In those earlier years when we didn't have much traction, I relief more on that list. Now, more and more, the list has been crystalized."
This year, for the first time ever, the Tribeca Film Festival showed a film that won a grant from the Latin America Fund. "The Charro of Toluquilla," directed by José Villalobos Romero, first screened at Tribeca on April 14. The documentary, which Rodriguez calls a "funny and incredible portrait piece," ­follows the journey of Jaime García—a Mariachi, a father, and an HIV-positive man. The film won the audience prize at the Guadalajara International Film Festival in March.
Rodriguez believes in the TFI Latin America Fund's mission because he thinks Tribeca has the power to introduce Latin America cinema to American audiences.
"What it comes down to is a different set of perspectives," Rodriguez says. "The creativity, the visual richness of their stories [is incomparable.]"